Search By Destination
Hot Destination
Las Vegas, Nevada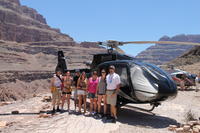 Grand Canyon Helicopter Tour from Las Vegas
More Info
»
Top 5 Things to do in Rome
---
While you can find many fine accommodations while traveling,
timeshares for sale
make a great alternative to hotels. Owners looking to
sell timeshare
offer spectacular resorts and are more convenient and comfortable places to stay. Travelers don't have to settle for hotels, and if you travel to the same locations consider timeshares.